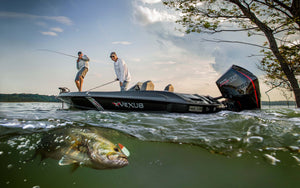 The Best Spoons in America.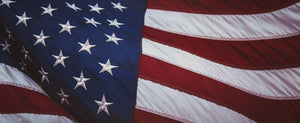 NOTHING BEATS GOOD OLE' AMERICAN INGENUITY.
We're proud to boldly stand as a company that keeps jobs in the U.S.A.
Fishermen Reviews Of Dixie Jet Lures:
★★★★★

Dixie Jet has exceeded my expectations when throwing a spoon. The way they present themselves in the water is next to none.
★★★★★

When it comes to targeting deep fish, my choice is always a Dixie Jet Spoon!
★★★★★

Dixie Jet Spoons, the only Spoon I have in my Arsenal! The Flutter and Pro Gizzard Series are my favorite, but you can't go wrong with any spoons that Dixie Jet has. All made in the USA! Better order some up folks!! 
★★★★★

I have been using Dixie Jet spoons for several years. From vertical jigging, rip/flutter, pitchin in deep docks or casting they cover the entire water column with any retrieve. Great product.

★★★★★

It seems in the fishing industry there is always some new bait we as fishermen just can't do without. It's here today, gone tomorrow. As a professional guide on Table Rock Lake for close to 30 years, tried and true means way more to me and my clients. Tom Murphy's Original Dixie Jet and family of products have proven the test of time. I never leave the dock without them.

★★★★★

Dixie Jet spoons are fish catching machines! They come in perfect weights and sizes for several species of fish. Best spoons on the market! Made in the USA!

★★★★★

Razor sharp Hook's, vivid colors and all the right moves; Dixie Jet Spoons! When you are targeting Giant Trophy Northern Pike, don't leave home without them!